This past Saturday was my annual Hostess Appreciation Party and it was a blast!  I had 31 people that qualified this past year to attend and of those, 14 were able to make it to our celebration.  The theme was "watermelon" and everyone had cute watermelon favors and the decor was all about watermelon too!  We even had a watermelon cake (compliments of my wonderful mother-in-law, Millie) and watermelon sherbet for dessert.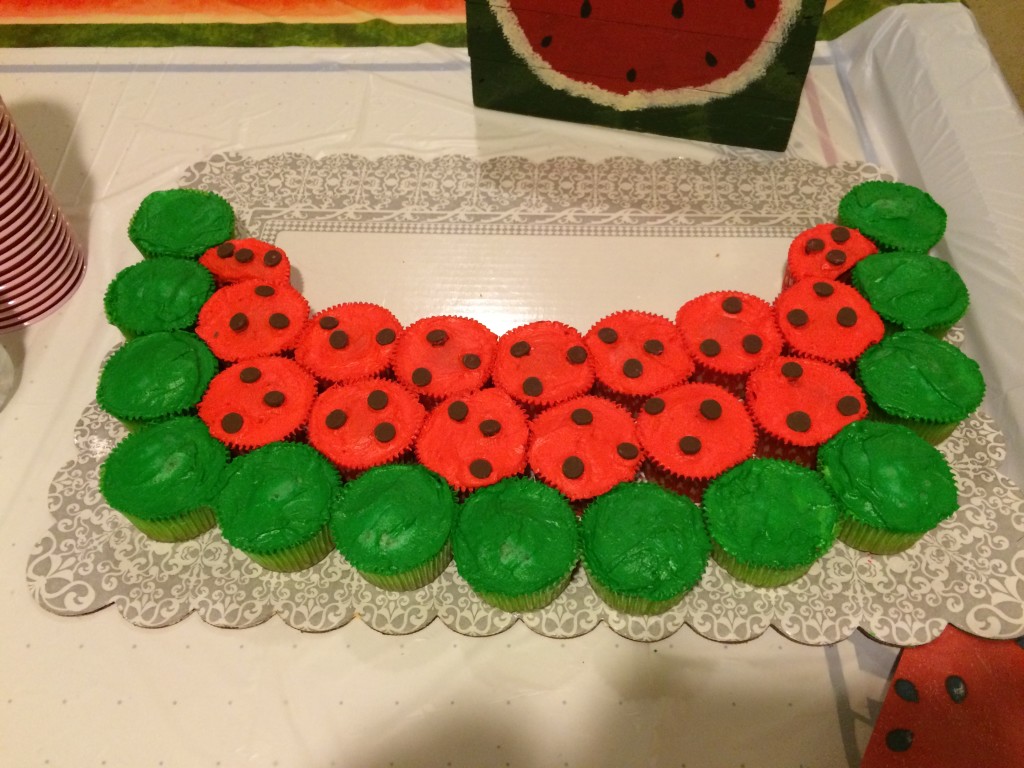 Everyone received a sample ring of all of the embossing folder patterns, an inventory chart for all of their papers, ribbons, and inks and a sample strip of each of the Designer Series Paper Packs.  It pays to be a hostess!  We also played several games, learned some interesting watermelon & Stampin' Up! facts, and of course, stamped some adorable cards!
I hope you decide to join us next year.  All you have to do is join a hostess club or have a few friends over for a private class.  I will bring all the fun!