Wow, that was a long hiatus.  I didn't intend for it, but sometimes life gets in the way of all of my good intentions and projects and some things just get put on the back burner… and unfortunately blogging was one of those things.  But with a new year, comes new hope and the promise of change…. and one of my many goals for the new year is to blog regularly.  So here it goes.  I hope that you will help to keep me accountable.
As many of you already know, my sampler classes are the most popular of all my classes.   I don't often get the completed project finished in time to post before class, but I thought I would share the Winter Sampler that we did at the beginning of this month.  I do still have several that are completed available to purchase.  If you are interested, please email me.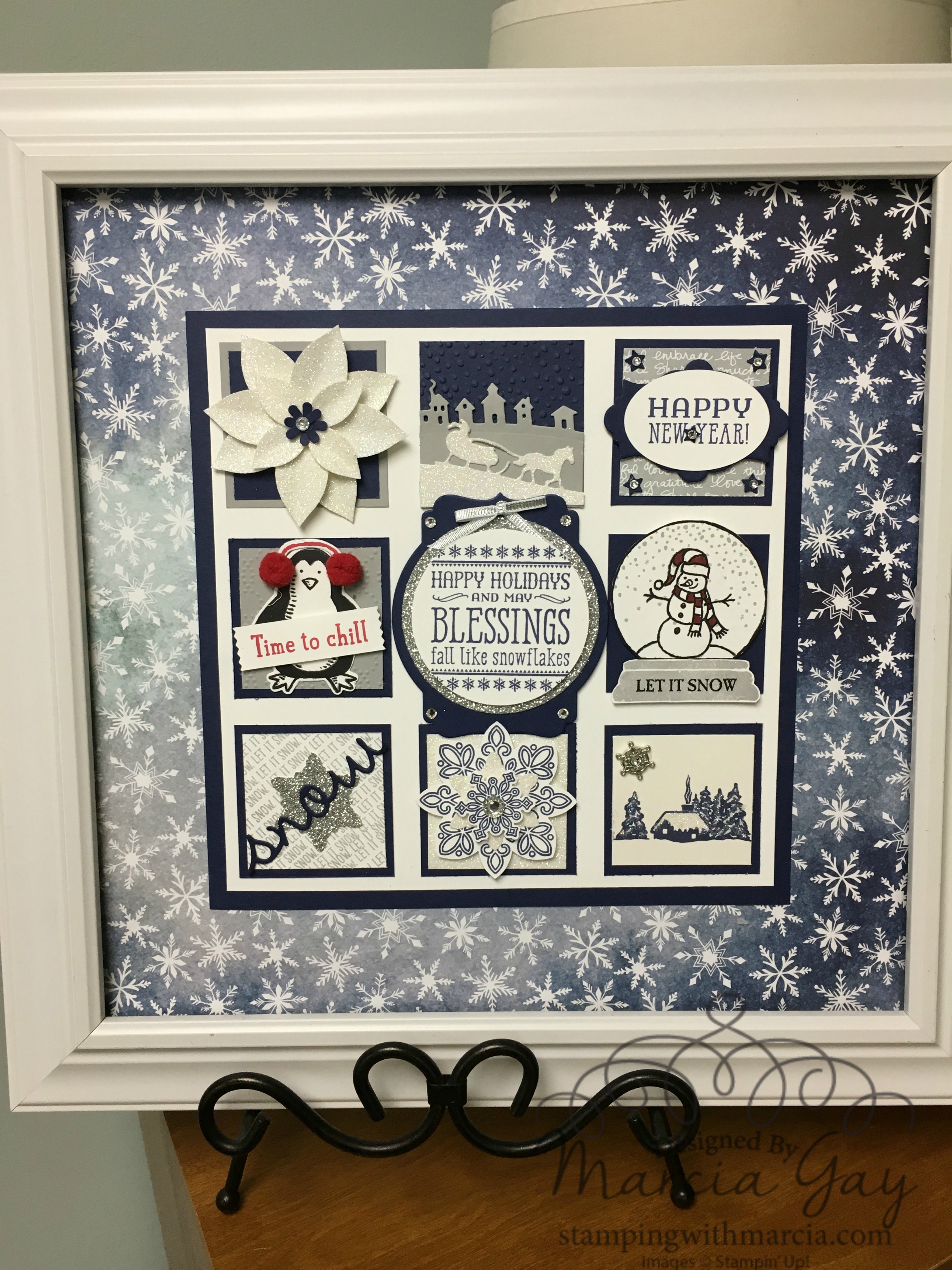 My next sampler class is the Valentine's Sampler Class which is scheduled for Monday, Feb 1st. There are still a few spots available if you would like to join us.  This class is also available to-go for $10 extra.  Class fee is $30 and includes a pack of Blushing Bride Glimmer Paper and the Love Blossoms Embellishment Kit.  Frames are available for an additional charge.  Don't miss out on all of the fun!
I have another cute project to share with you today.  This features one of my favorite stamp sets from the new Occasions Catalog.  This was on my "must get" list right away.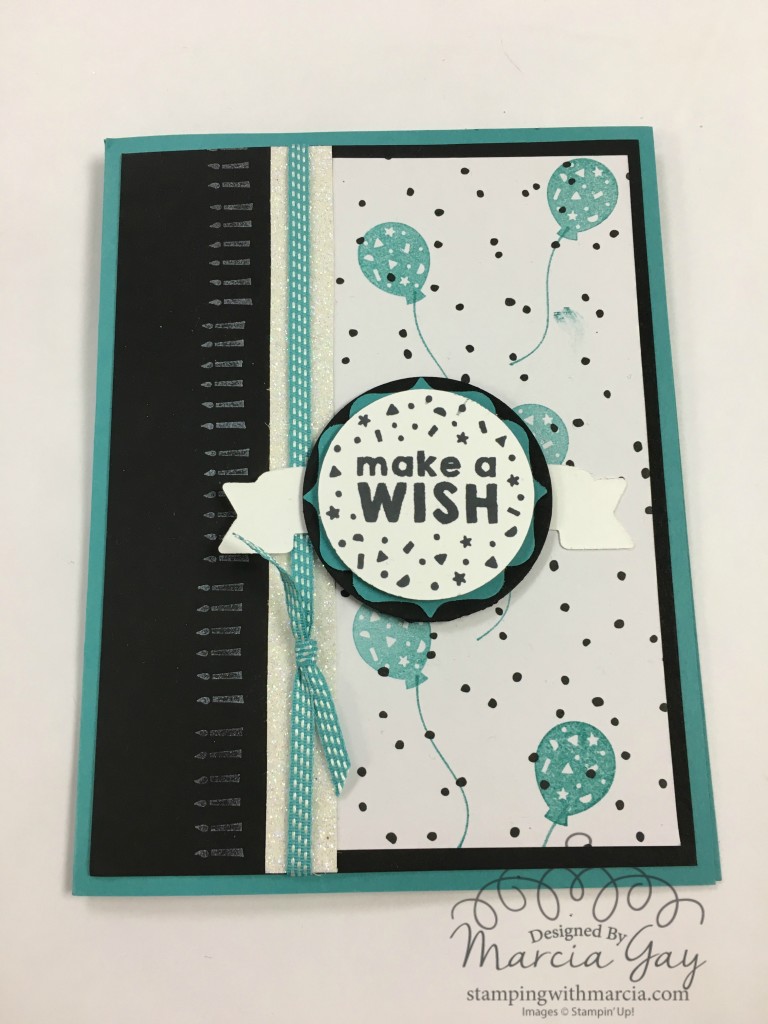 This card also features one of my favorite Stampin' Up! colors – Bermuda Bay and I just LOVE the new stitched ribbon!  I think you could very easily change up the colors on this for a different look.  What are your favorites?